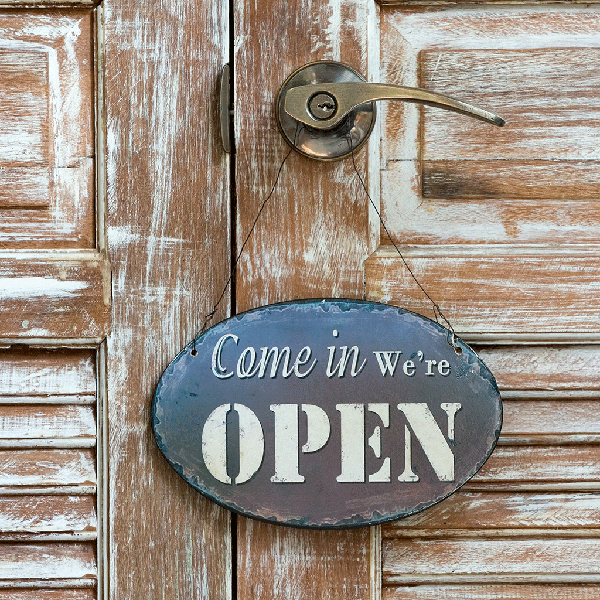 Come on in, We're Open
2017 is off to a great start for Range Kleen.  Today is an even better day as we are launching our NEW, REFRESHED WEBSITE.  

We are always striving to make your experience better when you shop with us.  That is why we decided it was time to update our online store, make it easier to navigate and hopefully give you, even more, information to assist you in your purchase decision.  

Not only do we have a new website, but we are also deep in preparations for the International Home + Housewares Show where we will be introducing new products for 2017. You can see a sneak preview on our website of our new Hammered Gray Enameled Oval Hanging and Expandable Pot Racks in our Storage and On the Go section.  We also are introducing a new Copper Embossed Ivy Burner Kover.  You can find this under our "For the Range" section.  We have many styles that will compliment just about any kitchen!  New Pot Racks and Copper Embossed Ivy Kovers will be in stock in late Spring of 2017.

We welcome your feedback.  Please come back and rate us and tell us how we are doing.  Leave a review so that we can continue to improve our products to make your life more enjoyable.

Range Kleen's products are designed to be the Heart of Your Home offering ways to save money and time, Make Your Kitchen Fresh, Organize your life, as well as offering unique baking and cooking tools to add to your collection.  

Enjoy your way around our new store.  We will be updating it continually with more photos, information, How-To Videos and more so keep coming back to check us out.
Range Kleen has also partnered with Moneta, Made in Italy Since 1875 (Italian Cookware) which you can find at moneta-cookware.com and Berndes, Made in Germany Since 1921 (German Cookware) at berndes-cookware.com.  Supreme design, superb quality gourmet cookware that is available in the USA.  Visit these sister sites for a beautiful assortment of cookware.  You will find something to meet everyone's cooking personality and style.

Welcome Home!