REMEMBER TO COME BACK AND RATE AND REVIEW YOUR PRODUCT.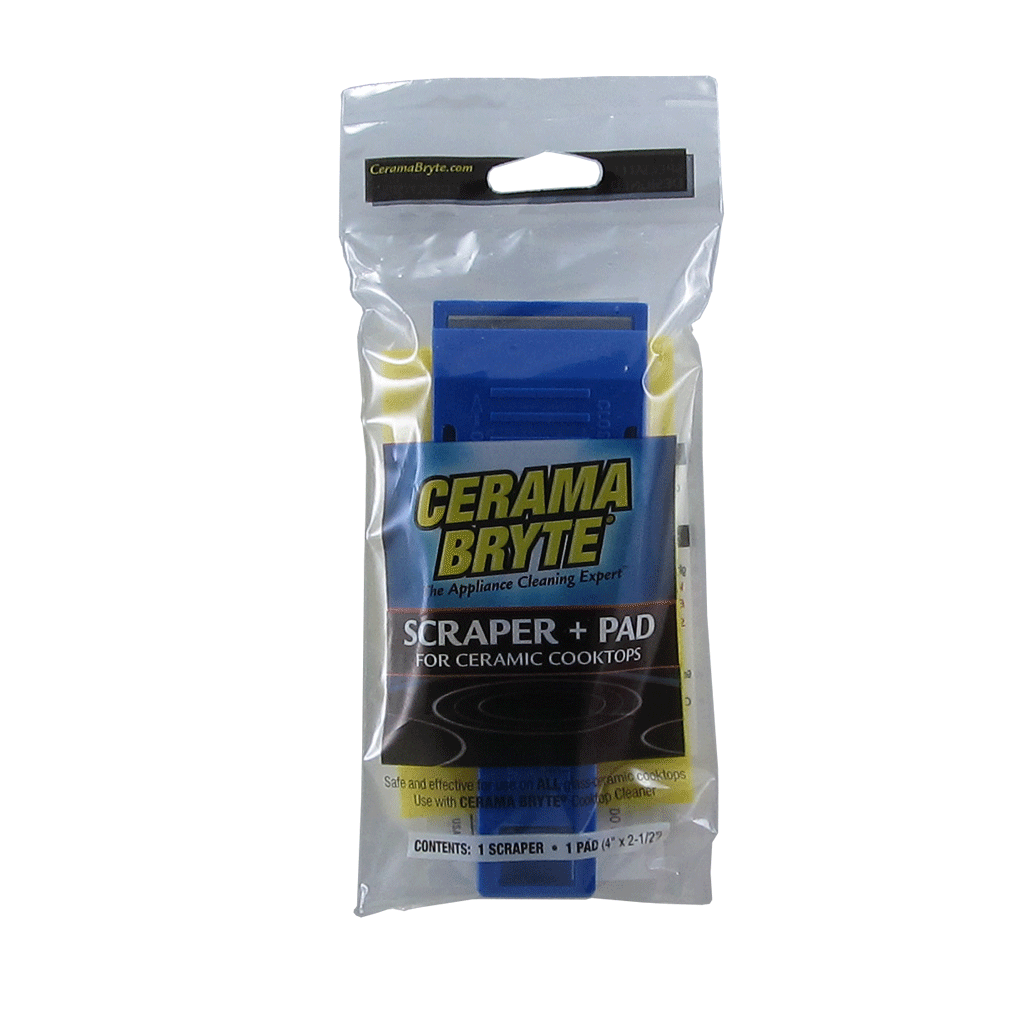 709R Cerama Bryte Scraper and Cleaning Pad
$11.99 $9.99
Safely removes burned on deposits from cooktop without scratching!
Tools designed to keep your smooth top range looking and cooking like new, or refurbish an older one. Safe for all ceramic cooktops. Non-woven fibers of the pad will not scratch. Includes 1 scraper and 1 individual use pad.