REMEMBER TO COME BACK AND RATE AND REVIEW YOUR PRODUCT.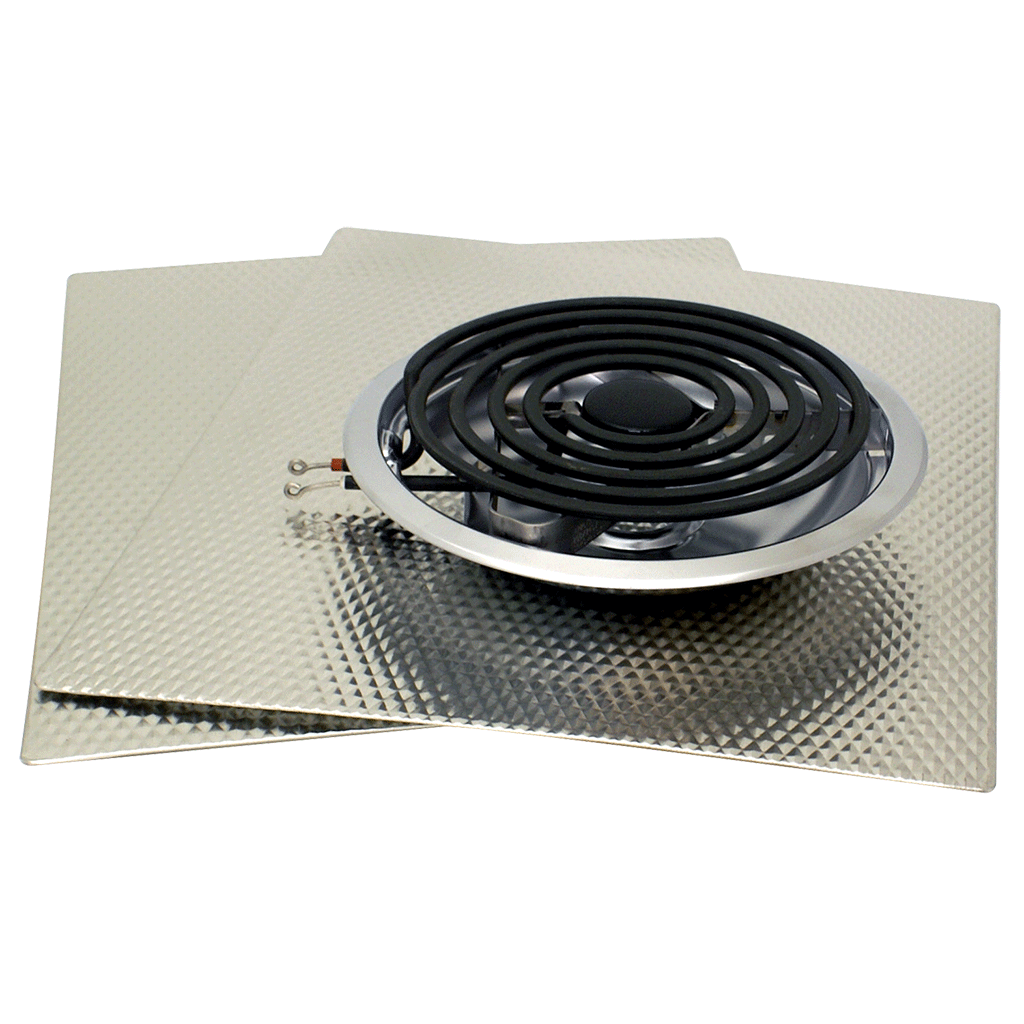 1621 Style A Large Canning Element plus Heavy Duty Chrome Drip Bowl and two Silverwave Counter Mats
$86.99
We have run out of stock for this item.
Style A Fits most PLUG-IN electric ranges including Admiral, Amana, Athens, Avanti, Bosch, Brown, Caloric, Chambers, Columbus Stove, Crosley, Dwyer, Electrolux, Enterprise, Estate, Frigidaire, Gaffers & Sattler, Galaxy, Gibson, Goodman (Caloric), Hardwick, Inglis,  Jenn Air, Kelvinator, Kenmore (prior to 1995 & since 2004), KitchenAid, Magic Chef, Maytag, Modern Maid, Monarch, Montgomery Ward, Norge, Nutone, O'Keefe & Merritt, Peerless Premier, Perfection, Preway, Roper, Sunray, Tappan, Thermador, Waste King, Welbilt, Whirlpool and White-Westinghouse. Will not fit GE or Hotpoint ranges
Contains: one large heavy-duty chrome Drip Bowl, one large Canning Stove Element and two 17 x 20-inch Silverwave Counter Mats Prevents damage to the surface of your stove and enables excellent airflow and temperature control when using large stock pots.
Counter mats protect countertops from hot pans and canning jars
Unique canning element adds height which elevates large stockpots off of the stovetop to help enable excellent airflow and temperature control, preventing heat damage to the surface of your stovetop
Deep Drip Bowl collects water overflow from the canning process
Counter mats protect countertops from hot pans and canning jars
Drip Bowl Made in the USA
To maintain the appearance and operation of your stove, you should change out your drip pans annually
#1 Consumer's Choice
Original Equipment Manufacturing (OEM) Quality, the same that was on your stove when new
Make your Kitchen Fresh! Better Fit, Function and Performance!  
Enjoy 5 Free Recipes, download or print by clicking here.
RKMI warrants chrome and porcelain drip pans and/or trim rings to be free from defects in workmanship and materials under normal household use to the original purchaser for 1 year from date of original purchase.  Incidental or consequential damages are not covered by this warranty. Retain original receipt for warranty coverage.
RKMI garantiza que los receptaculos de goteo y/o anillas bordeadoras en acabado cromado  o de porcelana no poseen defectos en los materiales ni de fabricación bajo uso normal en el hogar del comprador original por un periodo de 1 año. Daños incidentales o derivados no  están cubiertos por esta garantía. Guarde el recibo de compra original para reclamar su garantía.