REMEMBER TO COME BACK AND RATE AND REVIEW YOUR PRODUCT.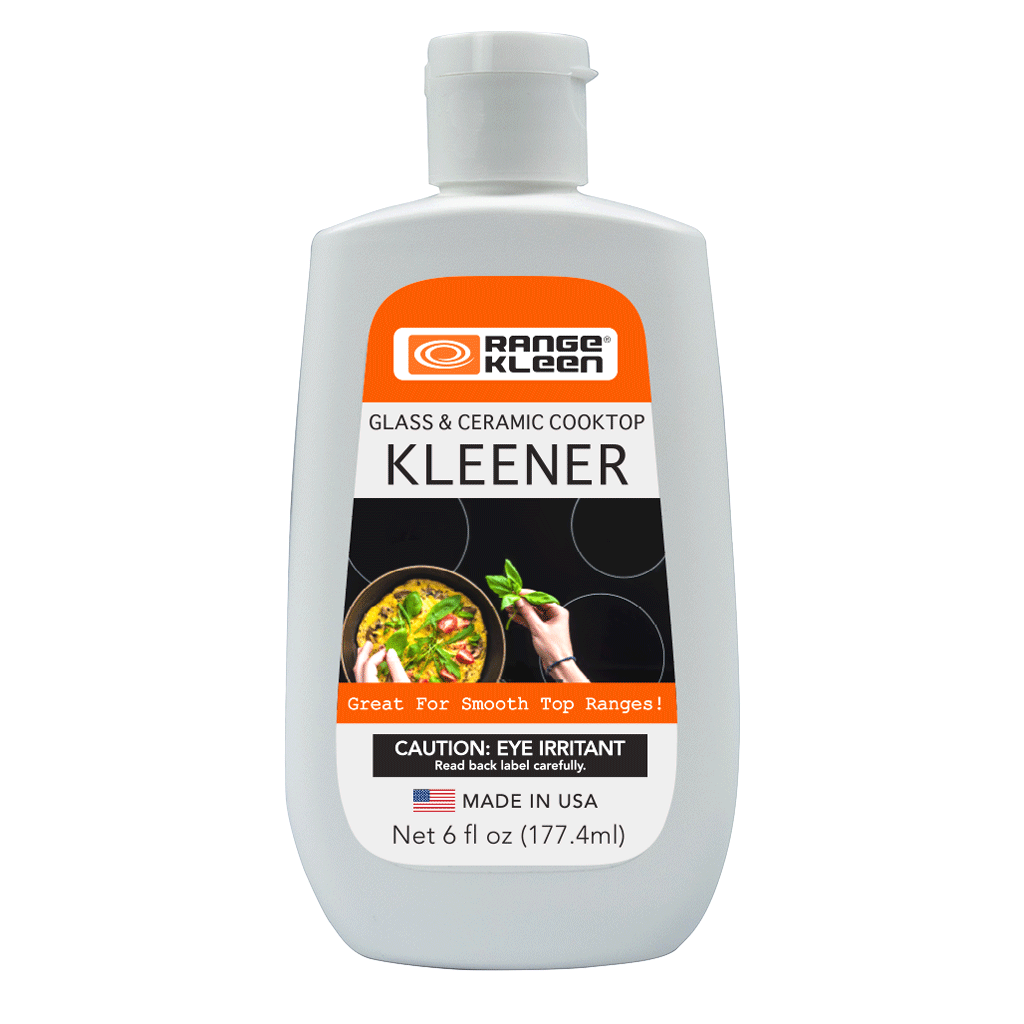 681 6 Ounce Glass and Ceramic Cooktop Cleaner Range Kleen
$9.99
Clean away grease, grime, stains, and fingerprints with the help of the Glass and Ceramic Cooktop Cleaner by Range Kleen. Designed with glass and ceramic cooktops in mind, this Kleener will help remove grease and grime without damaging your cooktop. 
Made in the USA
Ideal for smooth top and glass cooktops
Helps remove stains, grease, and fingerprints
6-ounces
Perfect for a weekly deep cleaning
Kleener is easy to dispense
Flip-top lid
Eases removal of build up 
Available as 2-Piece Set with Scraper 68188
Available as 3-Piece Set with Scraper and Sponge 50004
Ingredients:
Water, Feldspar, Thickening Aid, Quartz, Polyethylene-polypropylene glycol, Diethelyne Glycol Monobutyl Ether, Citric Acid, Xanthan Gum, Sodium Benzoate, Lemon Fragrance, D-Limonene, Citral, Ammonia
Caution: Keep away from Children.  Eye Irritant.  In case of eye contact, flush immediately with water for 15 minutes, and consult a physician.