REMEMBER TO COME BACK AND RATE AND REVIEW YOUR PRODUCT.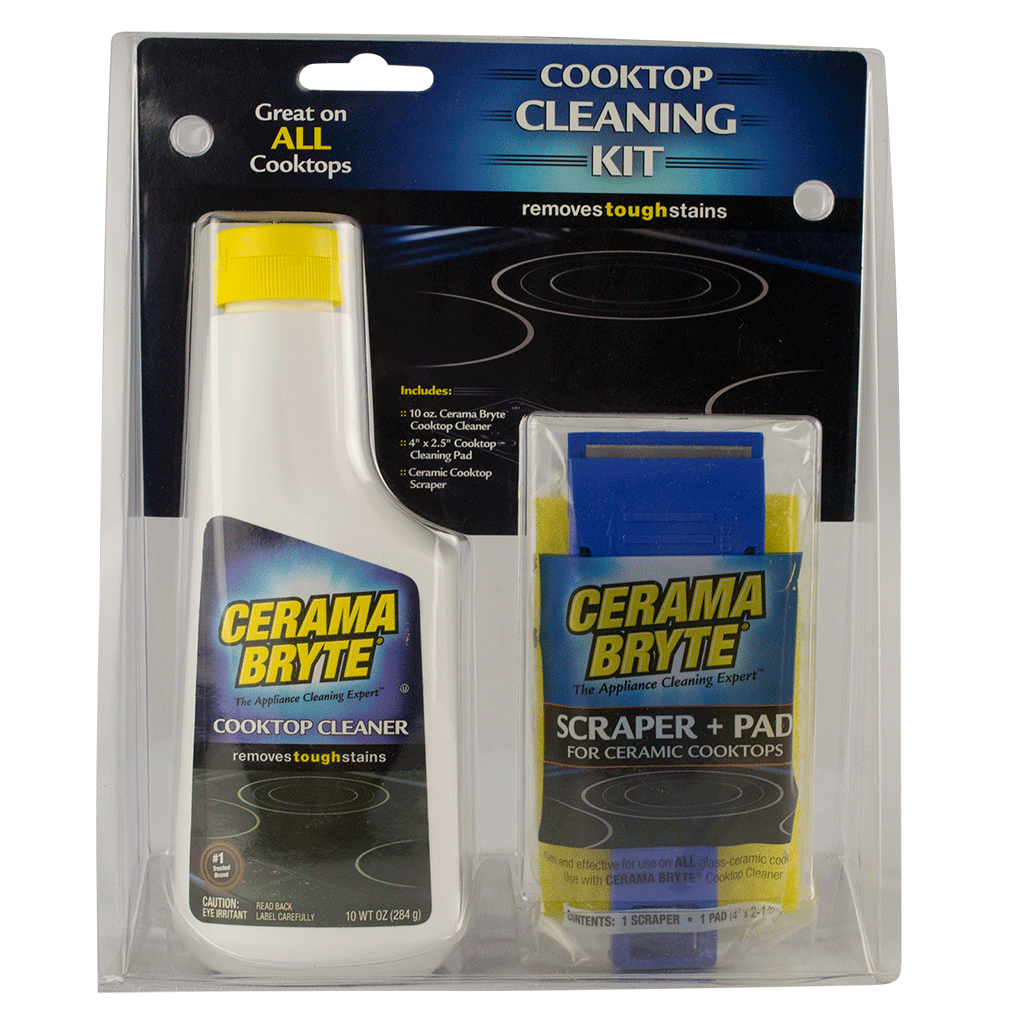 706R CeramaBryte Complete Cook Top Cleaning Kit
$16.99
Easily deep clean your smooth top range using Cerama Bryte Cooktop Cleaner. Safe for use on ALL smooth top ranges, this formula does not contain silicone or other substances that could harm the cooktop surface.
10 ounces cleaner
Scraper + pad included

Cleaner features easy pour cap

Quickly and easily removes fingerprints, grease, water residue and smudges.
Removes tough stains
Safe on ALL smooth tops.
Not a substituted for regular cleaning, but rather a weekly deep cleaning.