REMEMBER TO COME BACK AND RATE AND REVIEW YOUR PRODUCT.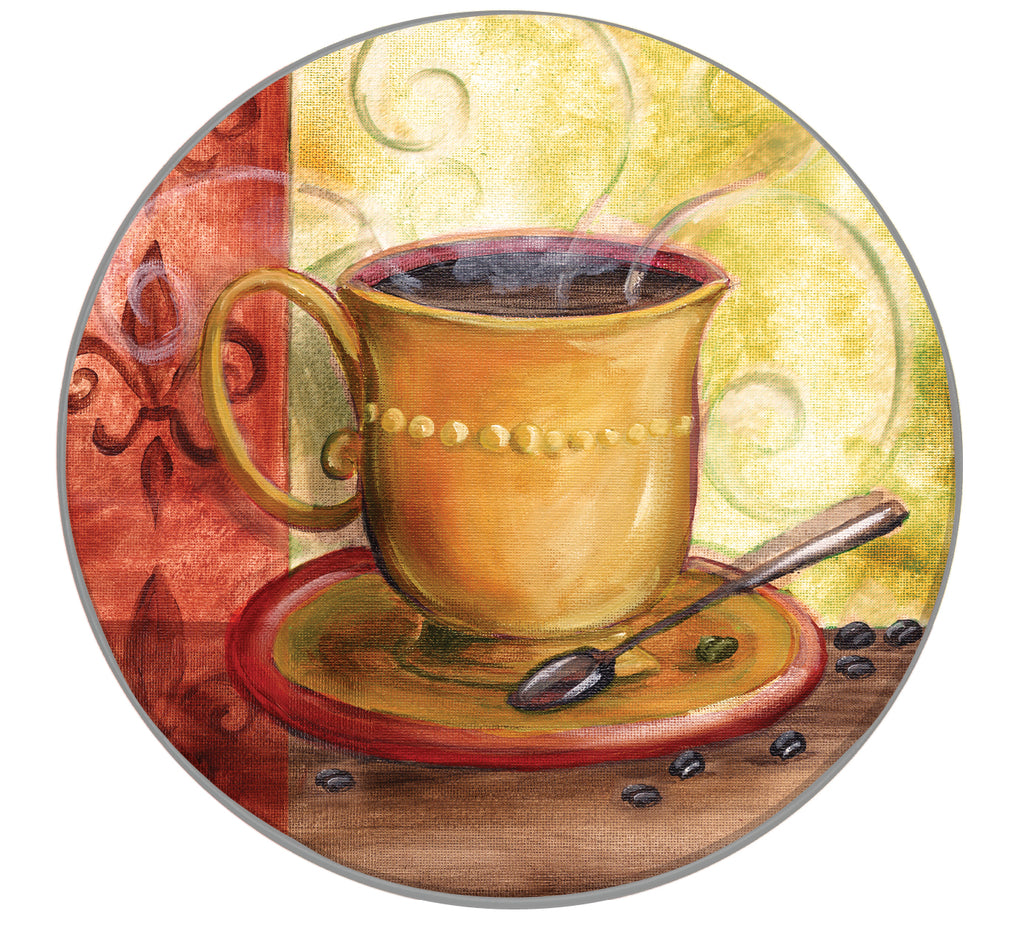 5080 4 Pack French Roast Round Licensed Burner Kovers by Tre Sorelle Studios FINAL SALE
$8.99 $4.47
We have run out of stock for this item.
FINAL SALE!
Perfect for the coffee lover in your life, "French Roast" Burner Kovers add a touch of warmth to your cooktop. This licensed design ©Tre Sorelle Studios features a steaming mug of coffee on a warm, colorful background.  
Round shape
Includes 2 large, 2 small burner kovers
Licensed design by ©

Tre Sorelle Studios 

features a steaming coffee mug on a warm background
Cleans easily with damp cloth
Adds a touch of excitement to cooktop
Easy to remove
Hides older elements from sight
Adds extra counter space to your kitchen
Small kover 8.5-inches x .625-inches, Large kover 10.5-inch diameter x .625-inches
Designed for most electric stovetops
Square and rectangular shapes available
Solid colors and other licensed designs available. See the full collection here
This item is intended for decoration only. It is not suitable for temperature diffusion. Remove burner kover from element before use. Do not turn the range element on while covered. Allow range top to cool prior to replacing burner kovers.
Q: Can I use my range with this burner cover in place? Will the heat transfer?

A: This item is to be used as a decoration, only. It does not transfer heat. Do not use burner kover when range elements are turned on. Remove burner kover from element before use, then allow range top to cool completely before replacing burner kover.