REMEMBER TO COME BACK AND RATE AND REVIEW YOUR PRODUCT.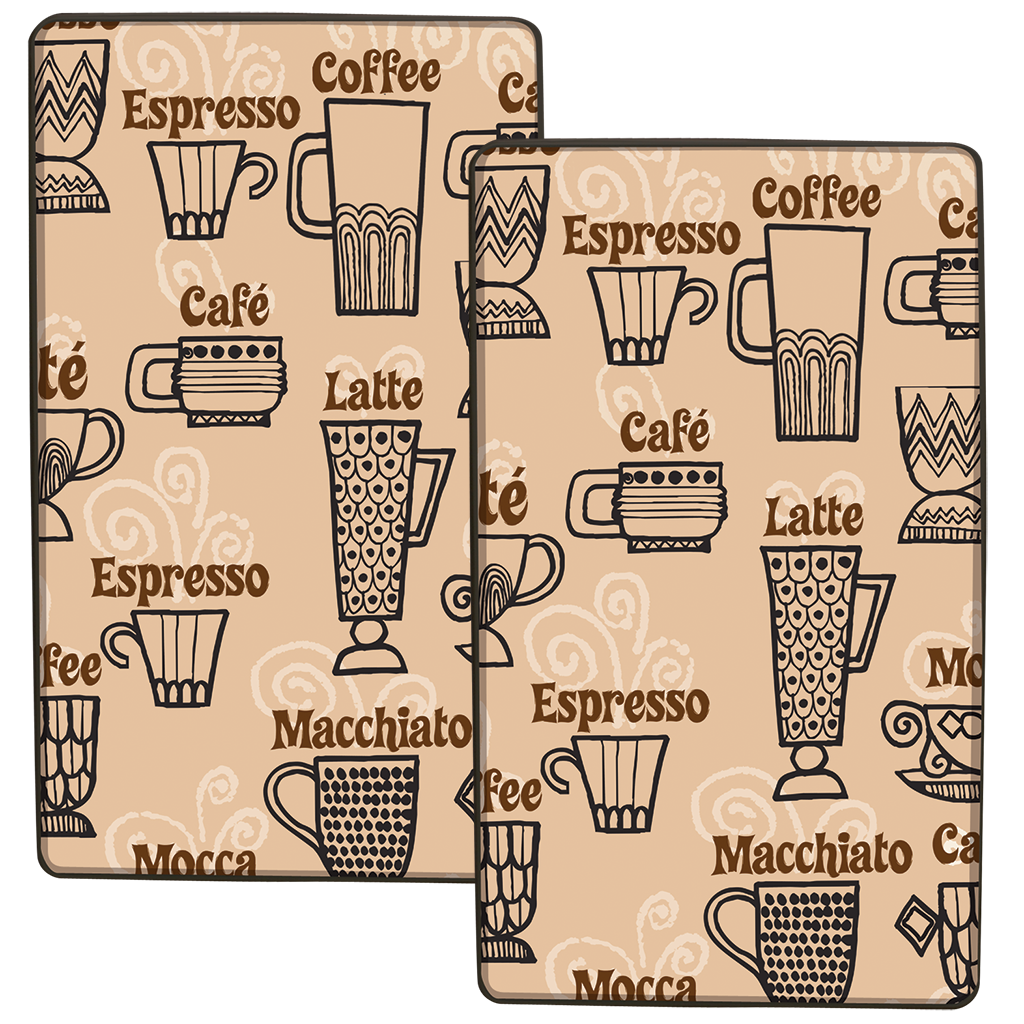 5533 2 Pack Rectangle Burner Covers Coffee Time by Luis Fitch
$29.99 $16.47
*FINAL SALE*
Makeover your cooktop quickly and affordably, while providing a seamless look with the Rectangle decorative Burner Covers. Ideal for concealing heating elements, these burner covers add a touch of style to your kitchen.
Rectangular shape
2 pack set featuring a variety of coffee mugs
Cleans easily with damp cloth
Gives cooktop a seamless look
Easy to remove
Hides older elements from sight
Adds extra counter space to your kitchen
21" L x 11.75" W x 1.75"H
Solid colors and other licensed designs available. See the full collection here
This item is intended for decoration only. It is not suitable for temperature diffusion. Remove burner kover from element before use. Do not turn the range element on while covered. Allow range top to cool prior to replacing burner kovers.
Q: Can I use my range with this burner cover in place? Will the heat transfer through?
A: This item is to be used as a decoration, only. It does not transfer heat and should never be used when range elements are turned on.  Users should remove burner kover from element before use, then allow range top to cool completely before replacing kover.