REMEMBER TO COME BACK AND RATE AND REVIEW YOUR PRODUCT.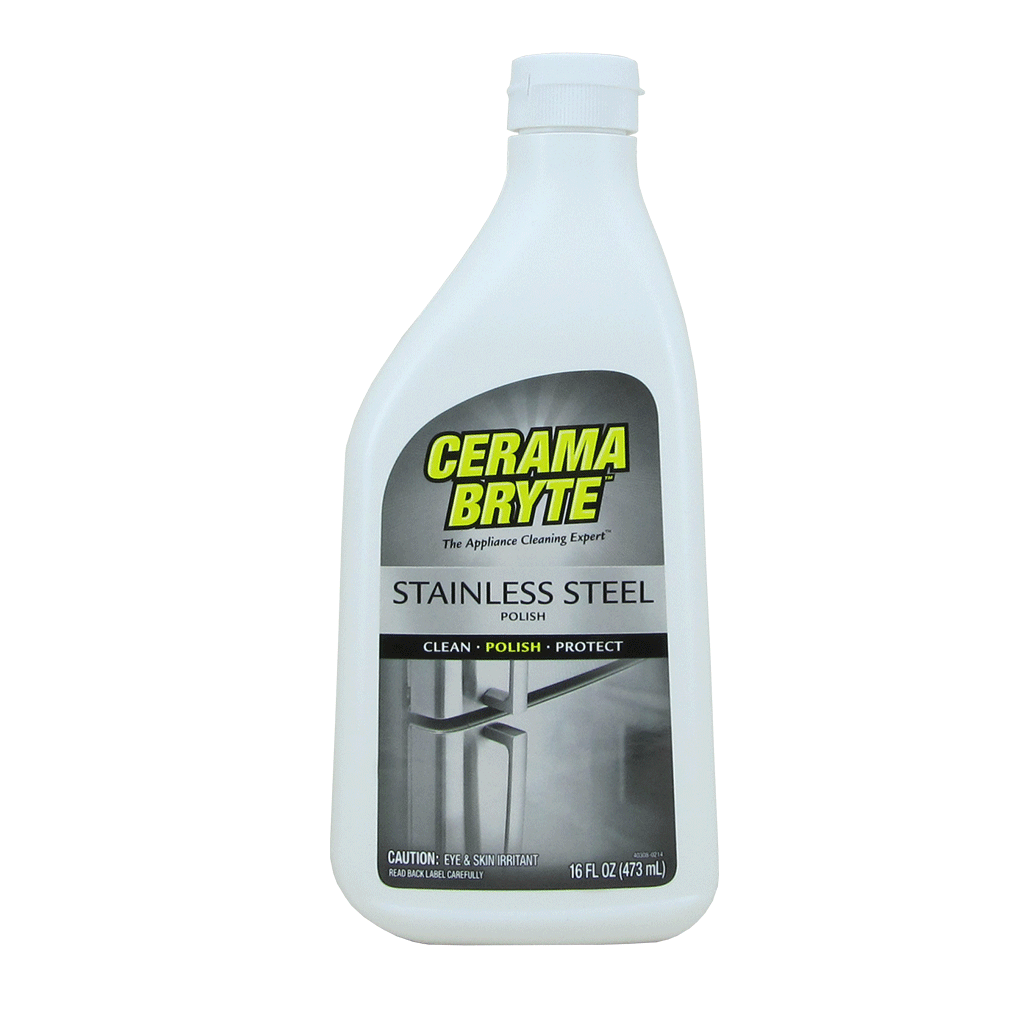 715R CeramaBryte 16 Ounce Stainless Steel Polish
$12.99
CeramaBryte 16 oz. Stainless Steel Polish
16 ounces
A mineral oil formula that easily polishes and protects stainless steel surfaces. 
Removes fingerprints, water spots and food stains. 
Leaves a high gloss, protective shine.
Quick and easy to apply
Provides an even, smooth coating with less streaking than other stainless steel cleaners.
Non-aerosol
For best results, use with polishing cloths.