REMEMBER TO COME BACK AND RATE AND REVIEW YOUR PRODUCT.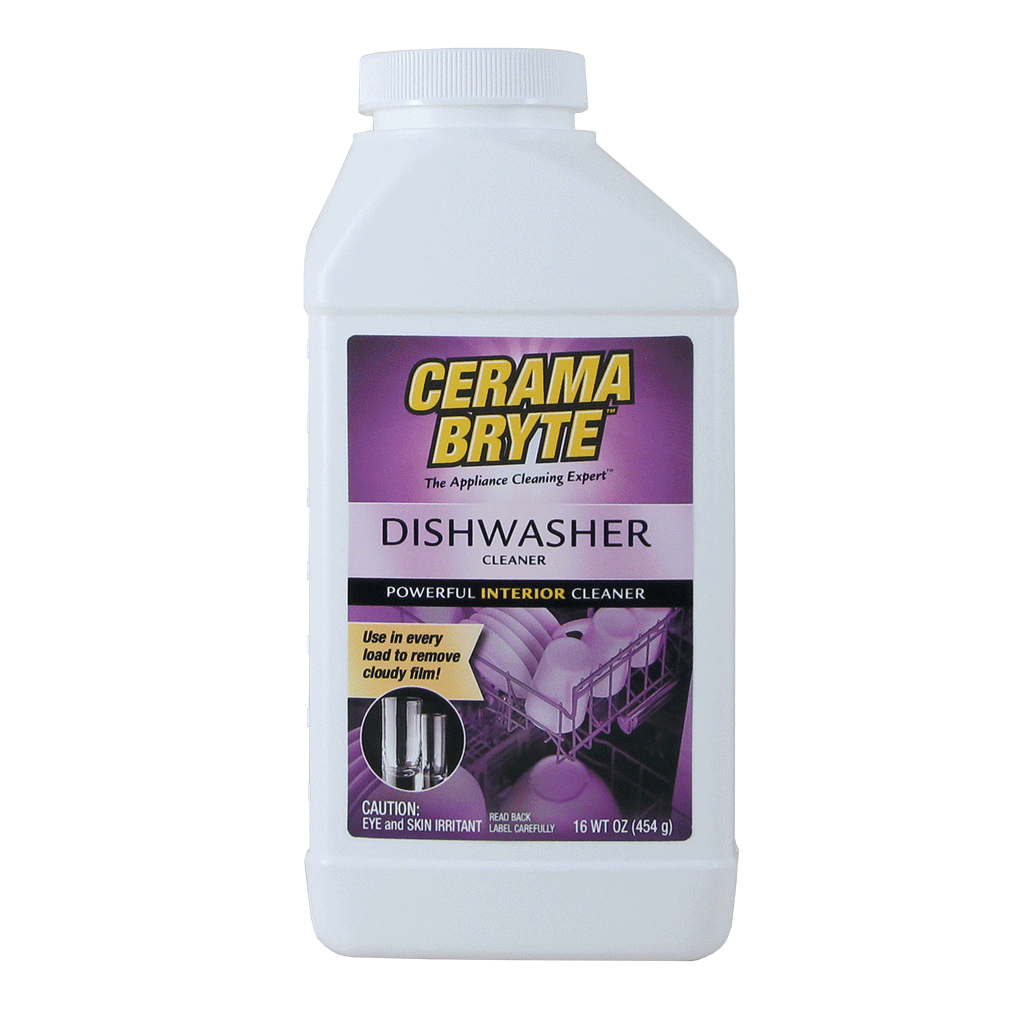 720R CeramaBryte 16 Ounce Dishwasher Cleaner FINAL SALE
$14.99 $6.47
FINAL SALE!
Keeps dishwashers looking and working like NEW! 
16 oz CeramaBryte Dishwasher Cleaner
Removes rust, lime scale, grease, scum and mineral deposits that often build up inside your dishwasher and on your dishes/silverware/glassware.  Cleaner can be used alone to remove rust, lime scale, scum and mineral deposits inside the appliance, or can be used to enhance the cleaning power of your dishwasher detergent. 
DO NOT use with painted glassware or mugs, aluminum, removable stovetop components, enamel coated silverware, real silverware, fine china or non-stick coated cookware/bakeware.