REMEMBER TO COME BACK AND RATE AND REVIEW YOUR PRODUCT.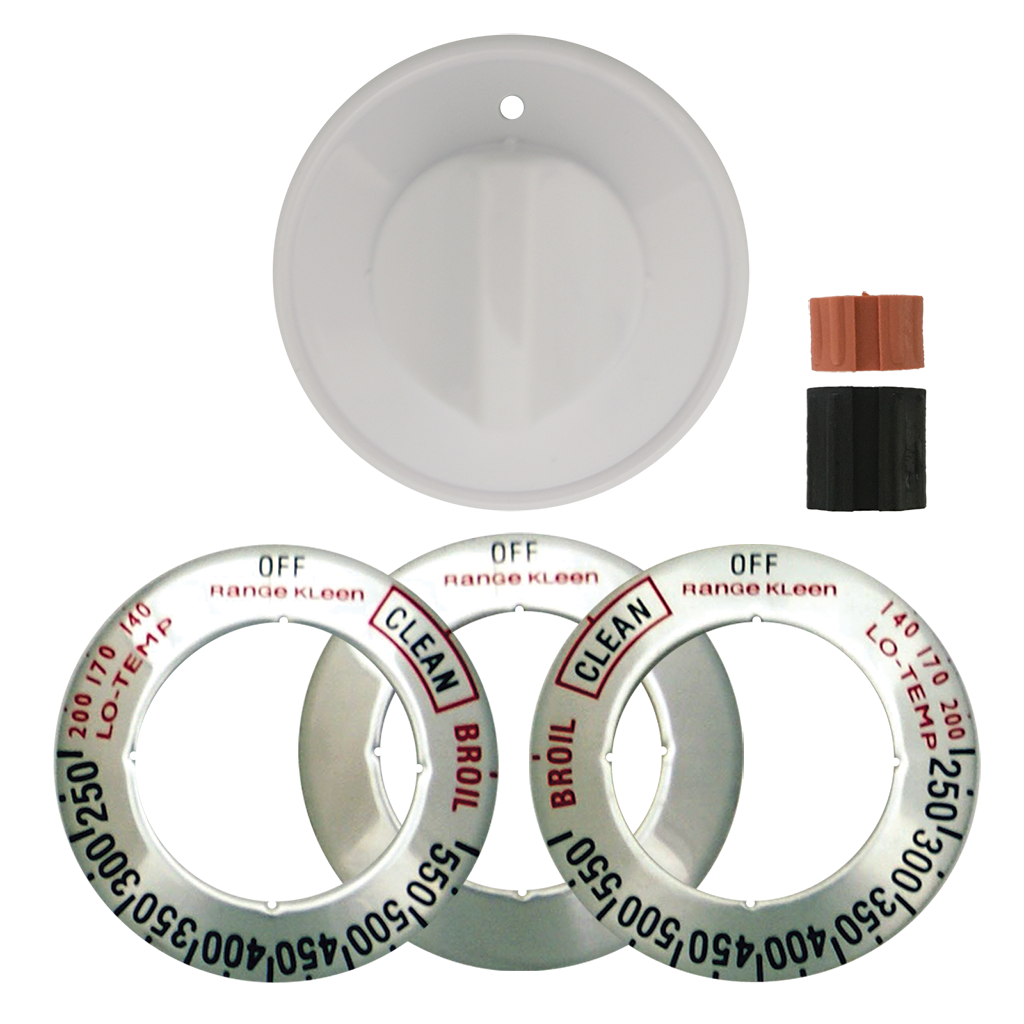 8231 Universal 1 Pack White Replacement Knob Kit for Gas Stove
$12.99
Universal single knob kit provides all adapters and overlays necessary to update the look of your gas stove. 
Single White Knob Kit includes:
1 White Knob for Gas Stove
3 Chrome overlays (1- Low to Clean, 1 - Clean to Low, 1 - "OFF" only)
2 adapters
NOTE:  Some gas stoves may require a longer shaft for replacement.  Item 82001 Knob Shaft Extender may be needed to replace knobs on your gas stove.  
Also available in Black 8211 and Chrome 8221.