REMEMBER TO COME BACK AND RATE AND REVIEW YOUR PRODUCT.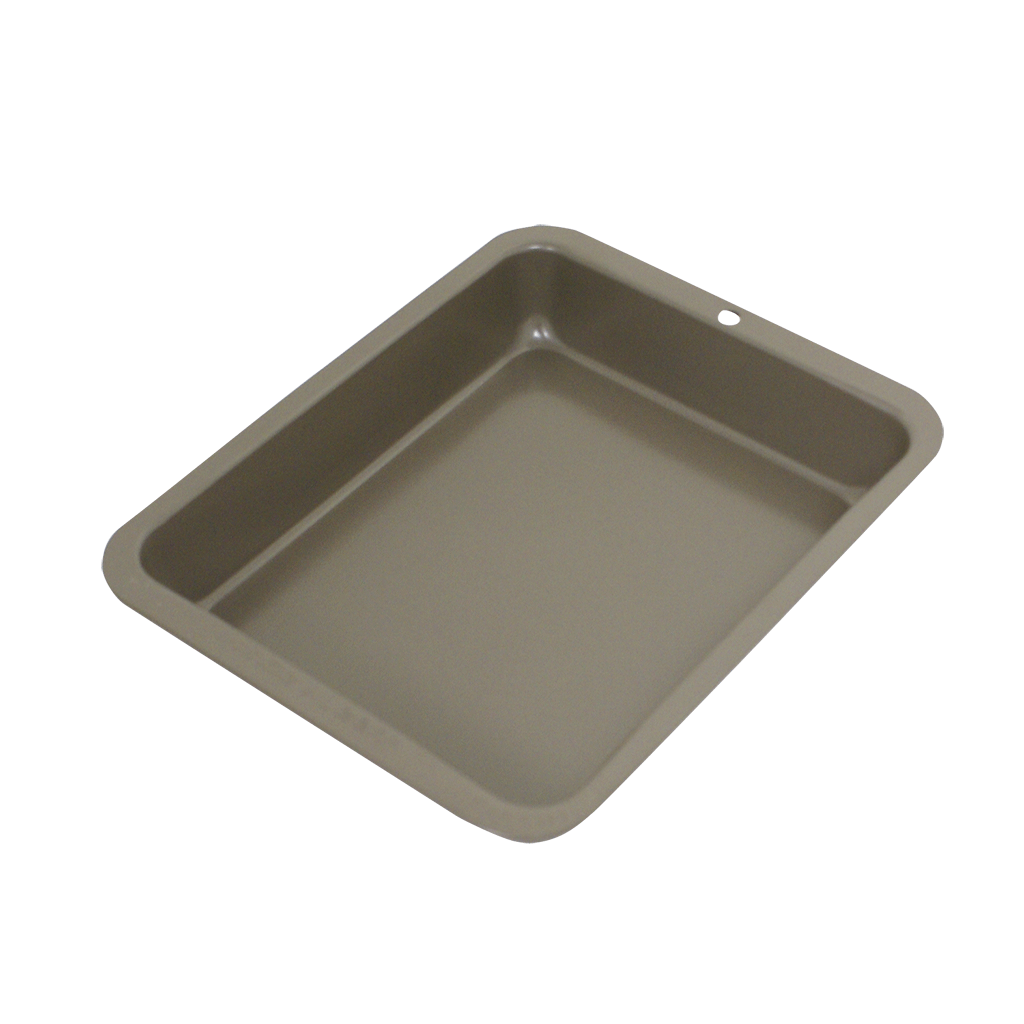 B26SR NonStick Toaster Oven 8 X 10 Inch Roasting Pan Range Kleen
$8.99
Enjoy cooking in the petite sized Non-Stick Toaster Oven Bakeware by Range Kleen. Ideal for smaller households, this dainty bakeware is designed for toaster oven cooking and can be used in smaller ovens. Roast meat, vegetables, potatoes, bake small casseroles, cookie bars and much more in the Toaster Oven Roasting Pan. 
1-Year Limited Household Warranty
Premium non-stick coating prevents food from sticking
Fits most toaster ovens
Perfect for cooking 1 to 2 servings
Oven safe to 450˚ F
Compatible with most range toaster ovens
Nests with complimentary cookie sheet and crisper pan (sold separately)
Hand washing recommended
Ideal for cooking smaller portions
Outer dimensions: 8" x 10"
Available in a 3 Piece Set (BW5): Baking sheet, Crisper Sheet, Roasting Pan
Over 40 million toaster ovens were sold in the last 5 years, the majority without properly sized baking pans included
Outer dimensions: 8" x 10"
1 Year Limited Household Warranty
RKMI warrants petite bakeware to be free from defects in workmanship and materials under normal household use to the original purchaser for 1 year from date of original purchase.  Incidental or consequential damages are not covered by this warranty.  Minor stains and scratches will occur over time with use and are not covered by this warranty.  Retain original receipt for warranty coverage.
Q: Can this be used in a full size oven?  
A:  Yes, and it's oven safe to 450˚F.