REMEMBER TO COME BACK AND RATE AND REVIEW YOUR PRODUCT.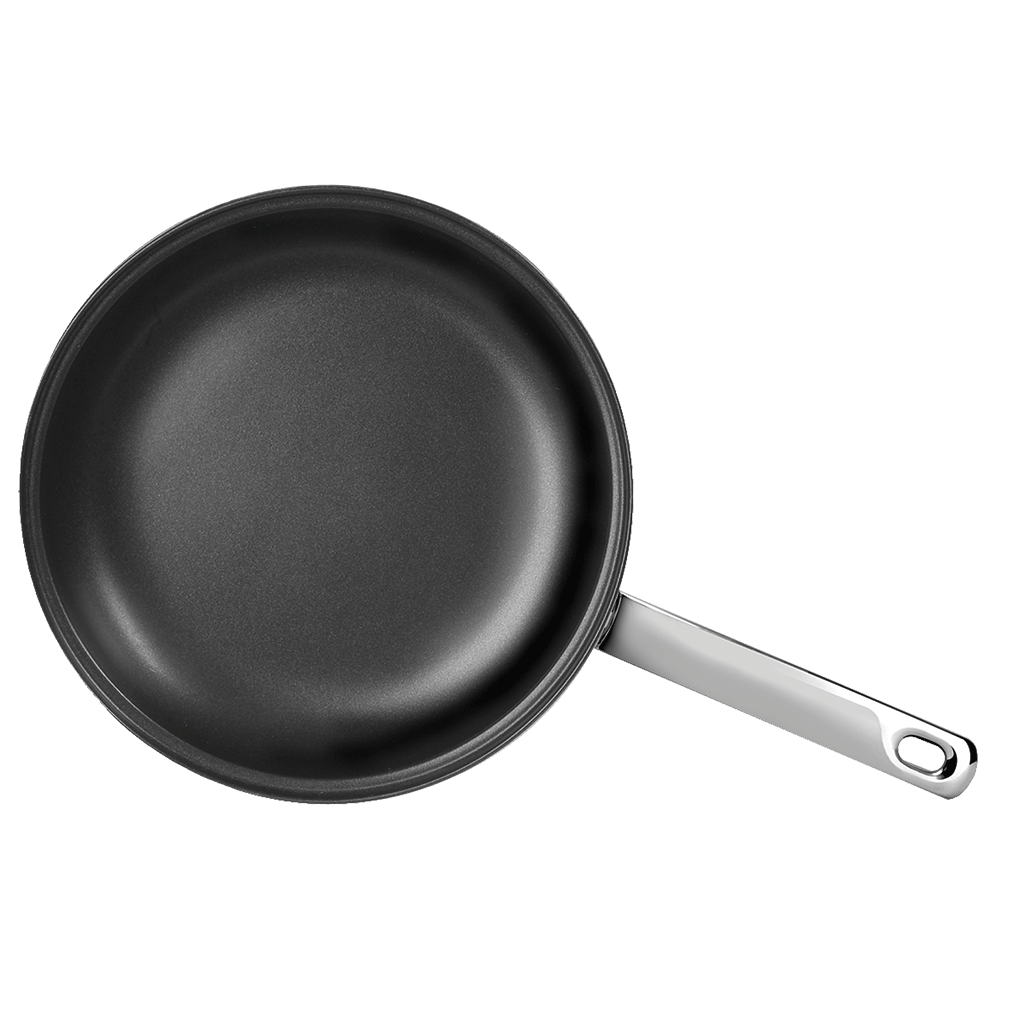 CW3011 Preferred 10 Inch Fry Pan with QuanTanium Nonstick Coating by Range Kleen
$66.99 $27.47
The Preferred 10-Inch Fry Pan with QuanTanium Nonstick Coating by Range Kleen is a welcome addition to any kitchen. Providing an excellent nonstick cooking experience, this pan can be used for cooking tasks in the kitchen. 
QuanTanium nonstick coated
Stainless Steel construction offers durability
Dishwasher-safe
Easy clean-up
Stylish appearance
Encapsulated bottom distributes heat evenly for maximum cooking results
Compatible with most range tops (not induction compatible)
Ergonomically handles
Curved sides allow for easy plating from frying pan
Handle features hole for hanging
10-inch diameter
Other sizes available
Limited Lifetime Household Warranty
Range Kleen Mfg., Inc. warrants cookware to be free from defects in workmanship and materials under normal household use to the original purchaser.  QuanTanium® nonstick coating is guaranteed not to peel off for the lifetime of this product under normal household use.  Marring of the nonstick is normal and does not affect the nonstick properties.  Marring or scratches in the nonstick are not covered under this warranty.  To maintain your cookware, we recommend that you follow the Use and Care instructions carefully.
During this period, Range Kleen Mfg., Inc. will repair or replace, at it's option, any defective item returned to Range Kleen with original purchase receipt.  If the item is out of production, an item of similar value and function will be substituted.  Commercial use of this product voids this warranty. Incidental or consequential damages are not covered by this warranty.  This warranty is non-transferable.
This warranty will not cover damage caused by misuse of the product in direct opposition to the supplied use and care.  All discoloration, scratches and stains, or other signs of misuse or abuse of the cookware and accessories that do not affect the function of your cookware, glass lids and accessories is not covered under this warranty.
This warranty gives you specific legal rights.  You may also have other rights which vary from state to state.