REMEMBER TO COME BACK AND RATE AND REVIEW YOUR PRODUCT.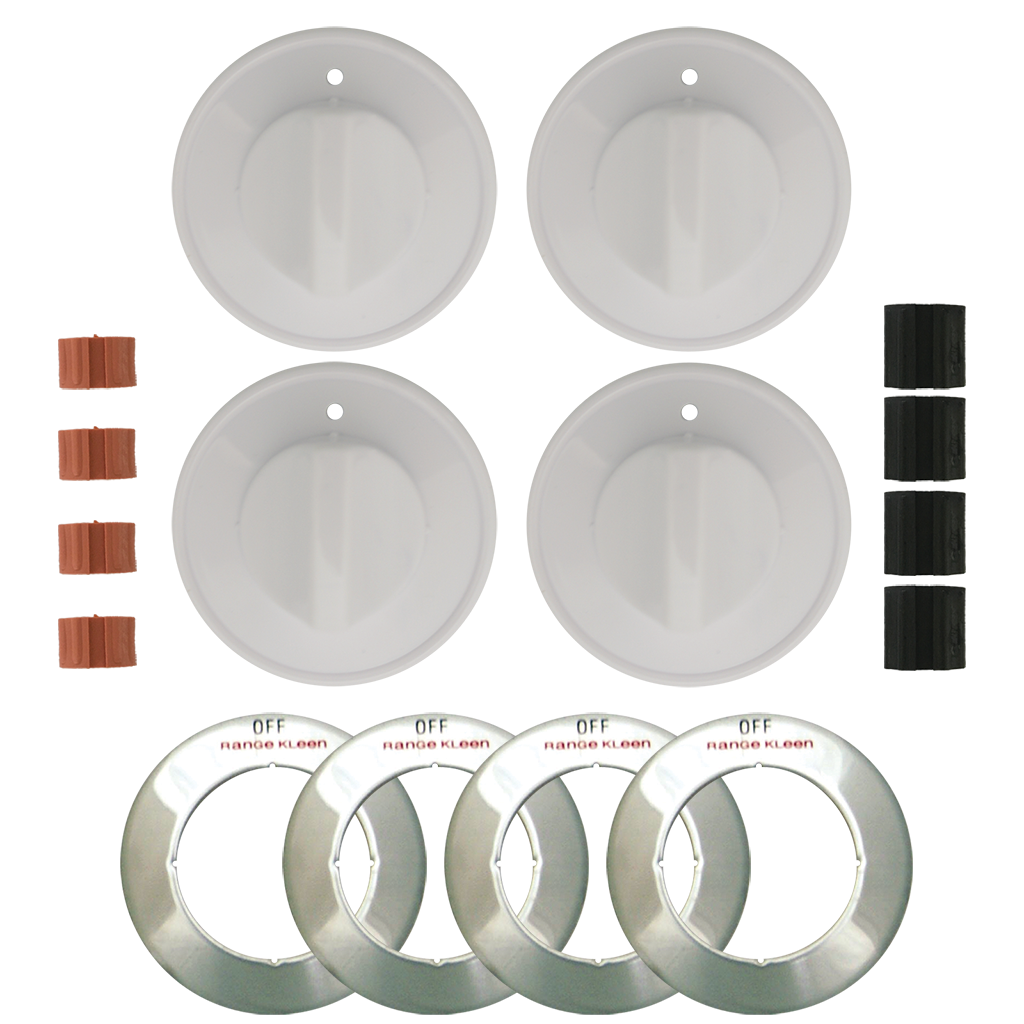 8234 Universal 4-Pack White Replacement Knob Kit Gas Stove Range Kleen
$17.99
Universal knob kit replaces 4 knobs and provides all adapters and overlays necessary to update the look of your gas stove. 
White Knob16 Piece Kit replaces 4 knobs. Includes: 
4 White Knob for Gas Stove
4 Chrome overlays ("OFF" marking only)
8 adapters
NOTE:  Some gas stoves may require a longer shaft for replacement.  Item 82001 Knob Shaft Extender may be needed to replace knobs on your gas stove.     
Also available in Black 8214 and Chrome 8224
Make your Kitchen Fresh!
#1 Consumer's Choice!