REMEMBER TO COME BACK AND RATE AND REVIEW YOUR PRODUCT.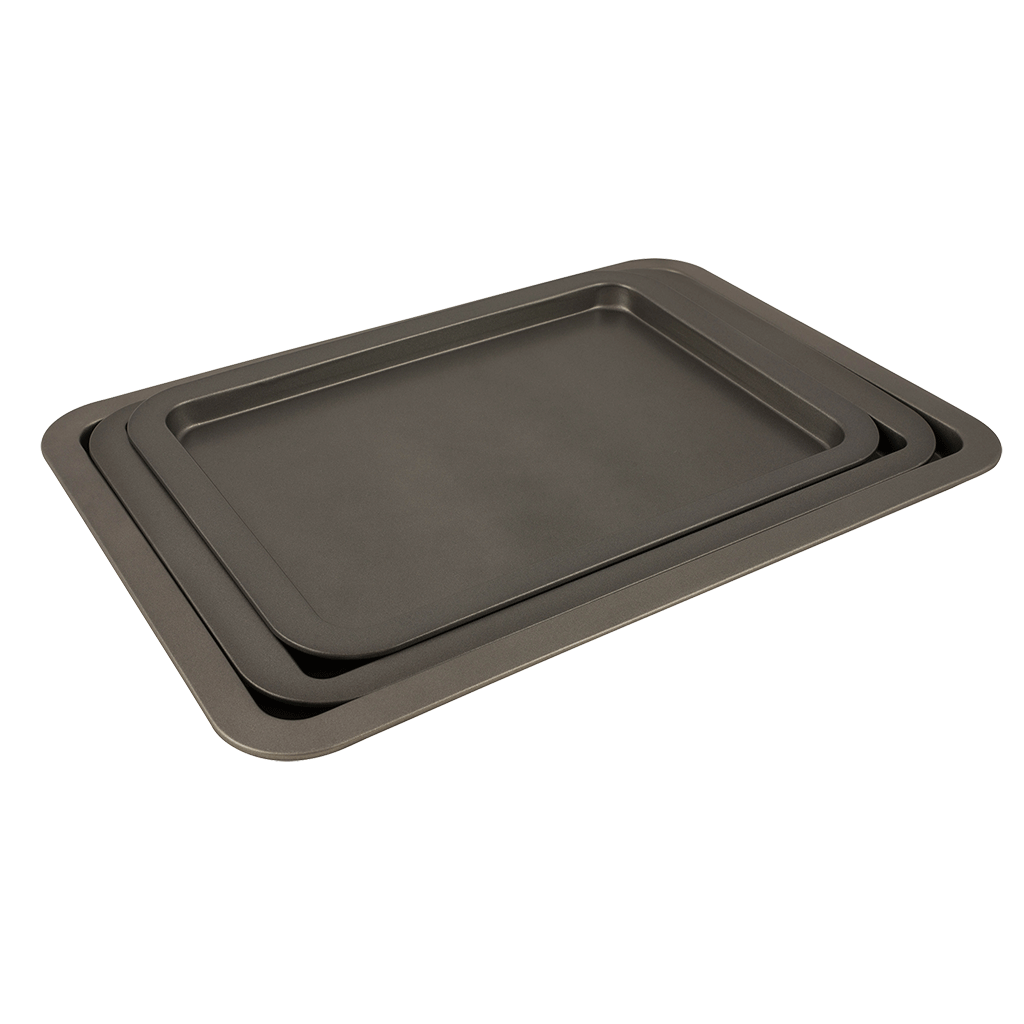 BW6 NonStick 3 Piece Cookie Sheet Set Range Kleen
$20.99
Treat yourself to the Range Kleen Nonstick 3 Piece Cookie Sheet Set. The 3 Piece Set is comprised of the small, medium and large sized cookie sheets. This shallow lipped cookie sheet set is perfect for baking, roasting and toasting with ease. With three sizes of sheets to choose from, you'll be able to bake, roast and toast delicious things: cookies and cookie bars, oven-fried chicken, hors d'oeuvres, and roast root vegetables. The shallow lip is great for preventing the loss of tiny foods, such as roasted chickpeas, in the transfer process. 
5 Year Limited Household Warranty
Made of 0.4mm Carbon Steel
Ultra Release Formula
Perfect for any baking temperature
Dishwasher safe, hand washing recommended
Silicone based non-stick coating is easy to clean
Ideal for baking, roasting, and toasting
Shallow lip encapsulates food
Dimensions: Small 15"L x 10"W, Medium 17" L x 11.5" H, Large 18.93" L x 13.25"W
Alluring grey color
Full line of popular open stock pieces available, as well as specialty pieces