REMEMBER TO COME BACK AND RATE AND REVIEW YOUR PRODUCT.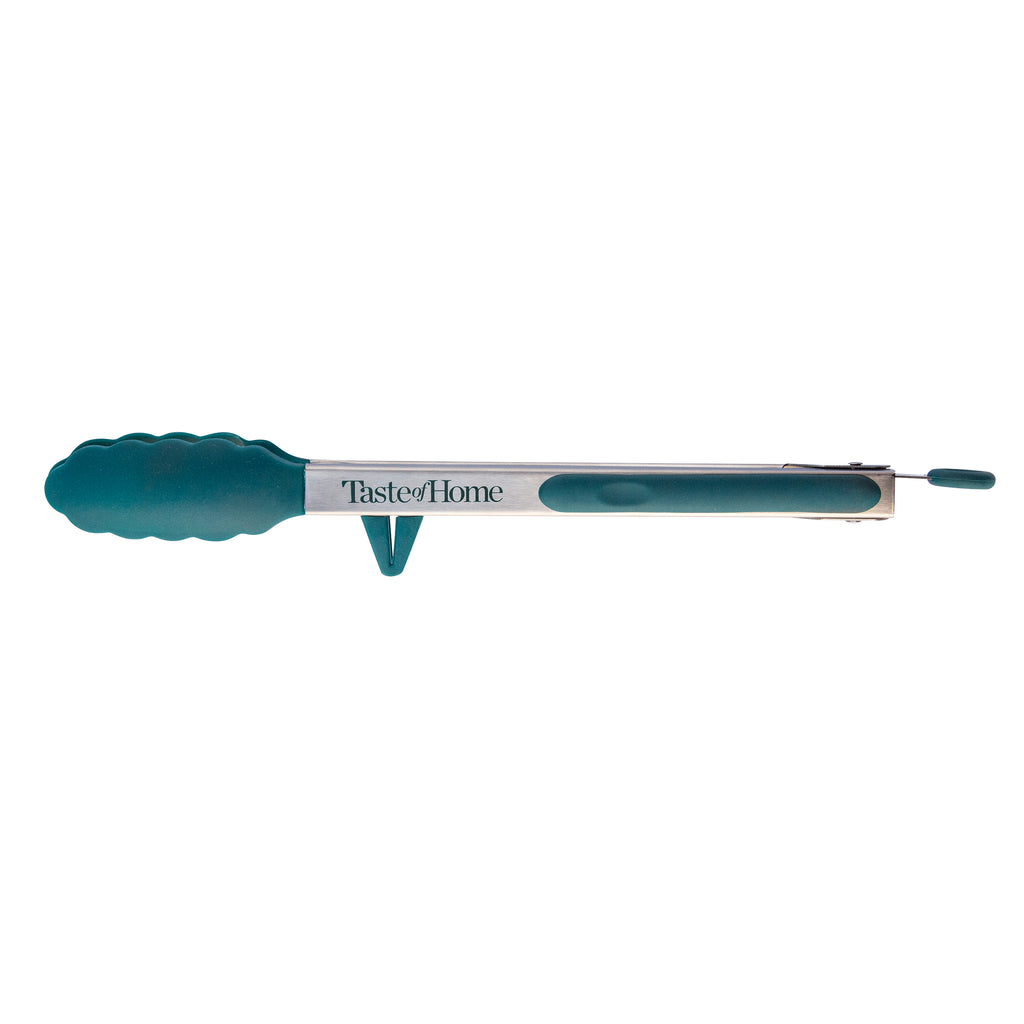 TG261A Locking Tongs by Taste of Home
$11.99
Whether you're grasping, turning, or handling foods, the Taste of Home® Locking Tongs makes serving your family's favorite dishes easy. Crafted from durable Stainless Steel, these 14-Inch Locking Tongs feature a locking mechanism for compact storage and a loop for hanging storage. In addition, heat-resistant Nylon feet elevate tongs off the counter for a clean cooking experience. Scalloped silicone head edges ensure an easy grip for heavy foods and a gentle grasp for lighter foods. When it's time to clean up, pop these tongs in the dishwasher for an easy clean-up!
Crafted from durable Stainless Steel, Silicone, and Nylon
Stainless Steel is resistant to oxidation
Dishwasher safe for easy clean-up
Scratch resistant Silicone head is safe to use on delicate cookware and bakeware
Heat resistant to

400˚F

Tongs lock closed for easy storage
Scalloped Silicone tips grip foods with ease
Nylon feet elevate tongs off countertops for a sanitary cooking experience
Soft-touch silicone accents on handles offer superior grip 
The tool you need for test kitchen results every time
Tase of Home® Test Kitchen Approved